TEAM
Ganesh Subramanian - Advisor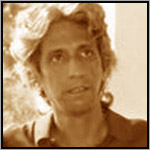 Ganesh is a Chartered Accountant and a Cost Accountant with close to 14 years of experience across functions like financial consultancy, private equity intermediation and investments.
He started his career with the Bank of America and subsequently worked with Coopers & Lybrand at Mumbai, Chennai and Bangalore. He was a part of the private equity/ venture capital intermediation team of Ernst and Young and later moved on as the CEO in residence with Nadathur Holdings & Investments Pvt. Ltd., an early stage fund sponsored by Mr. N S Raghavan, co-founder, Infosys.
During this period Ganesh also co-founded Medi Assist India Pvt. Ltd., an IRDA licensed TPA of health insurance policies. He led the business as the CEO until the time the company was acquired by the Reliance ADA Group. He was also the promoter of AyurVaid and helped it in raising two rounds of venture capital funds in a span of two years.
Ganesh is now actively associated with the PE and M&A advisory practice at Vinculum.
Manuraj Jain - Managing Partner
Manuraj is a civil engineer from IIT Kharagpur (2001) where he graduated among the top 5% in his class, and an MBA from INSEAD, France (2007).
He has four years of engineering, operations and business development experience at Schlumberger (US, UAE, India). After starting in the Middle East as a field engineer working for TOTAL, Maersk and BP, Manuraj started and managed operations in the Indian Geomarket and spearheaded the relationship with Reliance Industries.
Later, he moved to Intellecap and worked on strategy, research and capital structuring for MFIs in India. Along with valuation, financial modeling and due diligence he also led the technology consulting initiatives at Intellecap.
Post his MBA and prior to co-founding Vinculum, Manuraj consulted the Indian Venture Capital Association on research projects and led a countrywide research on the auto component sector for United Nations to identify the scope and potential of private equity in fuelling sectoral growth. He is also an associate Partner with M2i Consulting on Debt and Equity syndication initiatives in the microfinance sector.
Manuraj is a state-level Table Tennis champion, and he is passionate about Sahaj Yoga and Pranayam.
Saurabh Agarwal - Associate Partner / Strategy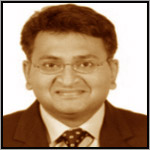 Saurabh holds extensive experience across organizations like McKinsey & Company, AT Kearney and GE Money. He has an MBA from INSEAD and a Master's Degree in Economics from the Delhi School of Economics and has 10+ years of experience in the management consulting and financial services space.
He has worked across domains like Financial Services, Consumer Durables, Healthcare, Logistics, Construction, and Apparel. During his tenure, he has worked with clients from USA, Middle East, India, and Germany. Some of these clients are GE Money, LG, Whirlpool, leading banks in Middle East, leading diversified companies in India and small and medium enterprises.
His primary areas of expertise and interest are business strategy and financial risk management. He has worked on strategic business issues (such as growth, market entry and profitability) as well as on function-specific business issues (such as risk management and supply chain management).
Piyush Agarwal - Associate Partner / Investment Banking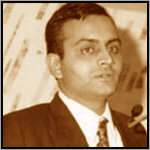 Piyush is a Chemical Engineer from MSU, Baroda and a MBA in Marketing & Finance from the T.A. Pai Management Institute, Manipal. He has an industry experience of more than 9 years across sales, marketing, consulting and investment banking functions. He started his career with Dorf Ketal Chemicals as a Product Application Specialist where he managed relationship with IOC and IPCL in Baroda.
Post his MBA he joined Madura Coats as a Sales Executive and managed retail sales in the state of Karnataka.
In 2005, he moved to Intellecap and worked on capital structuring, business advisory, loan portfolio assessments and fund raising for Microfinance Institutes in India.
Prior to co-founding Kaspar Capital, he worked with Pulsar Knowledge Centre (PKC) in Gurgaon. At PKC, Piyush led various initiatives related to business planning and strategy, feasibility studies, capital structuring, financial modeling, investment due-diligence and valuation for various companies in the Middle East. Also as a part of the India Investment Advisory team, he was involved in various fund raising assignments for Indian companies.
Atul - Associate Partner / Sustainable Businesses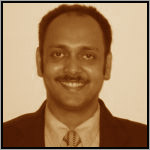 An MBA from IRMA, Atul has extensive experience in microfinance, banking and market research. He has worked with M-CRIL, UTI Bank, Intellecap Advisory Services and Marketics technologies. He is an expert in Financial Management and Multivariate Statistical Modeling. Capital structuring, business valuations and statistics-led market research have been his area of expertise.
Atul is a pioneer in MFI-valuations and has conducted various national and international level workshops on microfinance and multivariate analysis. He is also a visiting faculty at the TA Pai Management Institute (TAPMI), Manipal.